-------------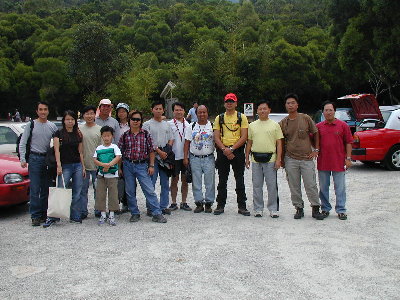 A group photo before the departure from the BBQ ground.
Pick up our toys and ready for the walk up.
Mr. So and his families are so happy with their arsenal.
Chester, you look so professional!
Thank you for your help to carry our sailplanes.
Near the top - still have plenty of energies!
We all have a single goal: to reach the flying slope.
The most difficult ascend has completed, now the easy path.
Reach the slope and get our planes ready.
Not a flying Donald Duck, Ming Fai! We mean sailplanes.
Family members are helping, well done.
Master Fai's big Foker attracts some followers.
Herman, take your time, no need to hurry!
Ok, all set and take a group photo before the launch.
More pilots are joining in for the photo.
Fu and Hung show off their secret weapons.
Master Leung is helping to launch the big DG600.
Good wind and off we go.
They are so concentrating on their targets.
Good counseling for our only female pilot in the group.
More pilots are joining for occupying the airspace.
The happy guys.
Oh! Master Leung, sorry for you being the first casualty.
Willy, are you CD in control?
You know what Master Leung and Ming Fai are talking about?
After a day of soaring, now the time to enjoy good food.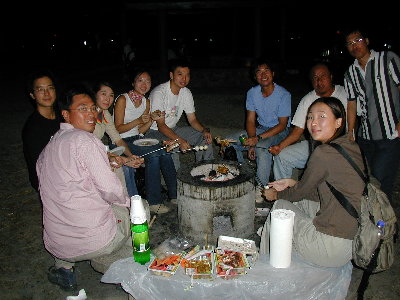 Keep some for the photographer, please!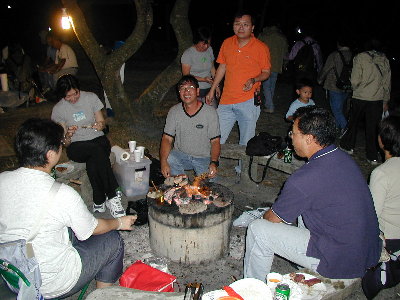 Chung, you must be very hungry then - using two hands?
Have a good beer. Cheers!
Relax, take your time!
Keep the fire burning and finish the stuff.