The Annual General Meeting of The Hong Kong Radio Control Soaring Society for the year 2011 was held in Lucky Dragon restaurant in Clearwater Bay road on Saturday, January 7 2012. About 40 members and guests attended the AGM. The meeting was started at 7:40pm with the Chairman first presenting his annual report, followed by the Treasurer's financial report. The current team of office bearers was re-elected to serve the club for the year 2011. The team composes of Lee Man as Chairman, Ho Kwok Wai as Vice Chairman, Tsang Man Sheung as Treasurer and Cheng Chung Ming as Secretary. The AGM dinner was started after the meeting. In this annual re-union of r/c soarers, we enjoyed good food under a friendly environment. We were also glad to see many old faces in the AGM. Ah So planned many games including a paper plane spot landing contest for the guests. There were also many prizes for lucky draw. All of us enjoyed very much. The club also presented the trophies to the winners of the 2011 Hong Kong F3F league. And a trophy was presented to Mr. Kwong Kwok Man to commend him for his enthusiasm in training new pilots. We are all happy guys, absolutely, and we should be proud of what we achieved, and we are looking forward to continue promoting r/c soaring activities, cheers!
HKRCSS wishes to thank the sponsors for donating the prizes for this event. The sponsors are: Windrider Aviation Ltd., Smart Models, Radar Company and KST servos.

Oh Master Leung, where did you get the medals?



What are those guys doing at the back?



F3F simulation!



Kwong Kwok Man (Sam Goh) couple posed with the trophies.



HKRCSS Chairman Li Man presents the annual report.



AGM in progress.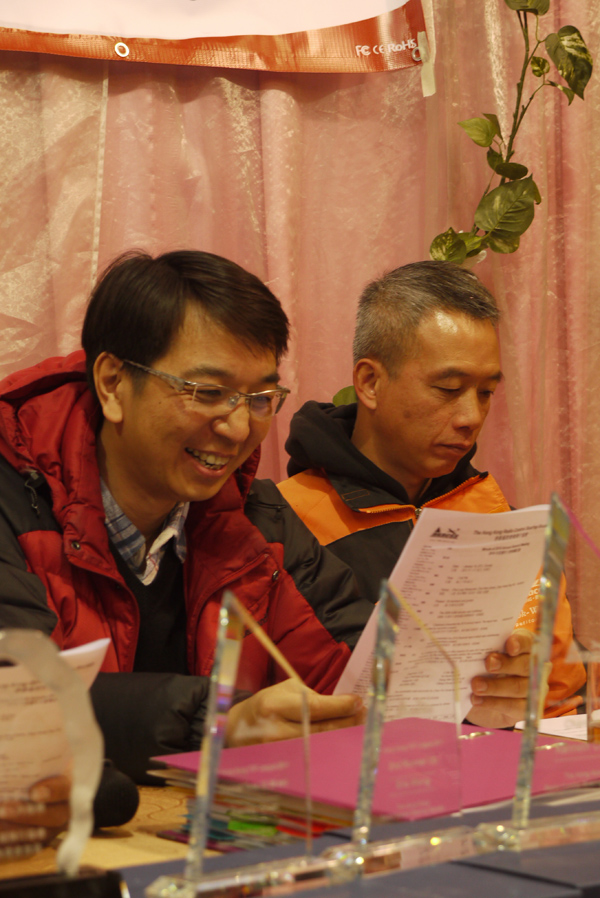 Treasurer Clement Tsang presents the financial report.



Albert and his wife.



And now comes to the F3F adward presentation. 2nd runner-up: Eric Wong



1st runner-up: Stanley Chan



Champion: Kenneth Chan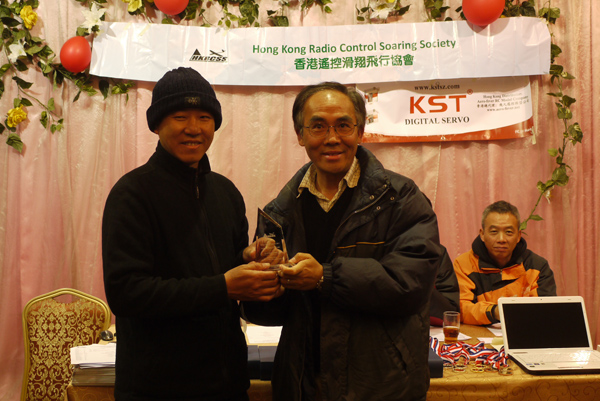 Fastest timer: Stanley Chan



A trophy was presented to Kwong Kwok Man for his dedication in training new pilots in the years.



F3F team 2nd runner-up



F3F team 1st runner-up



F3F team Champion.



A group photo for all the winners.



The F3F top-three.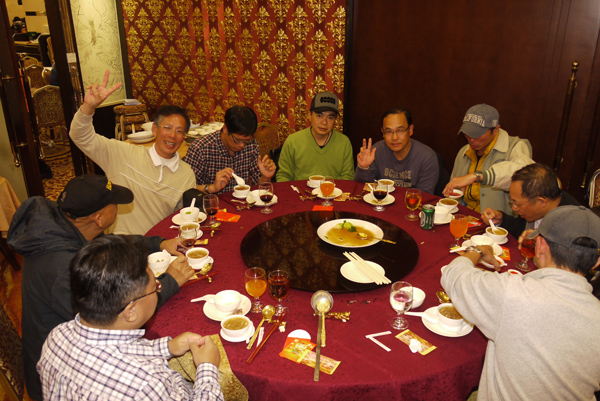 Now the dinner time!



Paper plane spot landing competition!



Mrs. Mak looks so happy playing paper plane!



And now the lucky draw!